The Jeep Renegade may be a compact SUV, but it still offers the performance and durability of its larger siblings. Despite its exceptional performance and rugged construction, the Jeep Renegade is not a very reliable car. This is because it registers several issues that previous users have complained about. 
Some of the common problems of the Jeep Renegade are excessive oil consumption, engine problems, excessive exhaust emissions, check engine light comes on, transmission issues, and irregular vehicle shut-offs. Additionally, the check engine light may come on and the traction system may become activated.
What are the common problems of the Jeep Renegade?
Excessive exhaust emissions
The aim of conducting an emissions test is to help reduce the number of pollutants that are dangerous to the environment. So, if your car emits excessive exhaust emissions, it may not be allowed on the road. Most Jeep Renegades have this problem.
One of the Jeep Renegade engines that is notorious for producing excessive emissions is the 2.4-liter Tigershark 4-cylinder engine. This engine produces excessive emissions above the recommended level. This means that you may spend more on this engine to fix the problem and have your car on the road.
Excessive oil consumption
This is the major issue with the Jeep Renegade. All Jeep Renegade models that are fitted with the 2.4-liter Tigershark 4-cylinder engine use excessive oil. This is because of a design flaw that makes the engine use an excessive amount of oil. It was noted that the engine comes with defective piston rings that allow oil to seep past the rings.
Even though the 2.4-liter engine holds up to 5.5 quarts of oil, it can use up to a quart of oil every 1000 miles.  Surprisingly, the engine could stall if the oil level is below 3.5 quarts. Additionally, the oil level can fall without the low oil indicator light showing up.
Transmission problems
The Jeep Renegade also comes with transmission issues. One of the main transmission issues is connected with the transmission shift quality. This issue is rampant on Jeep Renegades with ZF 9-speed automatic transmission, which was one of a kind and had advanced technology. This problem caused delayed transmission engagement when trying to accelerate.
Additionally, the 9-speed transmission was also troubled by poorly installed sensors that could make the car shift abruptly into neutral. Other transmission problems were jerking, unresponsiveness, a wiring harness defect, and lurching issues.
Engine issues
Engine problems in the Jeep Renegade varied from one model year to another. Nonetheless, the common engine problems were stalling, excessive oil consumption, knocking & rattling noise, and much more. Note that the engine used to stall while driving. Besides, this issue was more common in the 2017 Jeep Renegade.
Electrical problems
Some Jeep Renegade owners also complained about electrical issues. One of the owners of a Jeep Renegade complained about a total loss of electrical power, which caused the car to stall. In some cars, users tried replacing the battery, while others updated their software, but the issue never disappeared completely. What's more, this problem is prevalent in the 2015 Jeep Renegade.
Irregular vehicle shut-offs
Being the least reliable Jeep Renegade model year on the market, the 2015 Jeep Renegade has a lot of problems. One of those problems is irregular car shut-off. Many drivers of this car have complained that the car shuts off without any warning. What's annoying is that technicians cannot pinpoint the problem.
The traction control system activates on
The traction control system of the 2016 Jeep Renegade turns on itself without any warning. And after the warning system turns on, the vehicle will run for a few seconds before coming to an abrupt halt. Surprisingly, this problem could occur as early as 7,000 miles.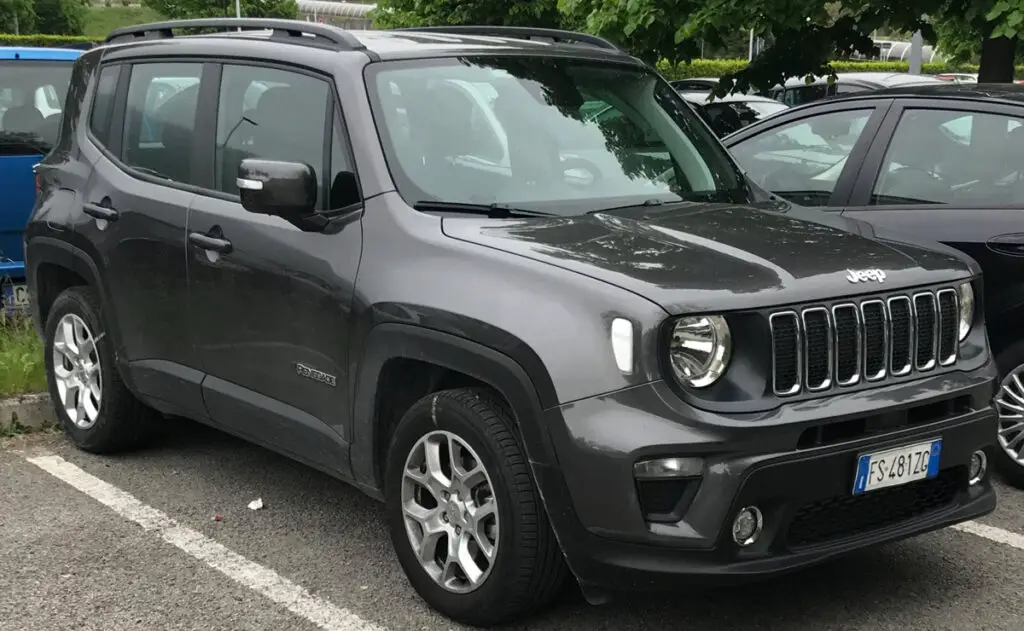 FAQ
Is the Jeep Renegade reliable?
No, the Jeep Renegade comes with average reliability. So, it is neither bad nor good when it comes to reliability. As a result, it is not a great option for people looking for a more reliable subcompact SUV. This car has average reliability because it comes with lots of issues. However, it is not very expensive to fix like most of its competitors.
How long does the Jeep Renegade last?
The Jeep Renegade may have a lot of problems, but it is still a durable car. This is because it can last over 200,000 miles when it is properly maintained. On average, a Renegade should last between 150,000 and 250,000 miles. But if the car is not maintained well or driven poorly, it may not last over 150,000 miles.
Is the Jeep Renegade expensive to maintain?
When you compare the cost of fixing a subcompact SUV, you will find that the Jeep Renegade is slightly expensive to fix. It has an annual maintenance cost of $498, while the average cost of fixing a subcompact SUV is about $466. Overall, it is quite cheaper to fix than most of its competitors.
What is the least reliable Jeep Renegade?
The title for the least reliable Jeep Renegade goes to the 2015 model year. This car reports more issues than all the model years. Some of the common problems that the 2015 Jeep Renegade experiences are the check engine light coming on, transmission problems, and engine issues.
At what mileage does the Jeep Renegade start having problems? 
Some drivers have reported having problems as early as 80,000 miles, while others have reported 90,000 miles. Overall, if you take good care of your Renegade, you shouldn't experience serious problems before hitting over 150,000 miles.
What year is the best Jeep Renegade model?
2015 was the best year for Renegade. The overall rating for this model is 7.9, which makes it the highest-rated Renegade ever.
Who makes the engines for Jeep Renegade?
All Renegade models have either 3 or 4-cylinder engines. These engines are sourced from Fiat or Chrysler, depending on which market.
Why is my Renegade losing power?
It is most likely a Clogged fuel filter. Fuel filter blockage in Renegade. This means that not enough fuel can be injected into the engine. This can cause loss of power and jerking when the vehicle is accelerating. Even worse, the engine may stop working while you drive due to insufficient fuel.
Do Jeep Renegades run hot?
Yes, sometimes they do run hot. A coolant leak, water pump, radiator or hose are the most common causes of a Renegade overheating. The radiator fan or a failed thermostat are the most common causes of overheating in a Jeep Renegade.
Are Jeep Renegades good in snow?
Experts and owners agree that the Jeep Renegade is capable of handling snowy conditions. The Renegade is known for its excellent off-road capability. It has the Selec-Terrain Traction Management system, which makes it easy to tackle snowy conditions.
What Jeep model is best in snow?
Grand Cherokee. 
Cherokee Trailhawk. 
Wrangler. 
Renegade.
Which Jeep Renegade is best in the snow?
Each trim, including the Trailhawk, Limited, and Latitude, offers all-wheel drive and confidence on snowy roads. The Trailhawk trim is recommended if you intend to take your Renegade off-road. It adds a little more luxury to your day.
What's the difference between a Renegade latitude and a Renegade sport?
The Jeep Renegade Latitude looks more premium than its base Sport counterpart. The standard equipment includes many of the optional Sport features such as cruise control and the 7-inch Uconnect system. It also comes with 17-inch alloy tires, dual-zone temperature control as well roof rails, fog lamps, and automatic headlights.
How often should you change the oil in a Renegade?
A car's most important and significant service is an oil change. Jeep recommends having your 2019 Jeep Renegade oil and filter changed every 3,000 to 5,000 miles. However, it is a good idea to consult your owner's manual as well as your dealer to determine the best intervals for your vehicle.
Is a Renegade a 4-wheel drive?
Yes, the Renegade offers AWD as well as two different 4WD systems. The Trailhawk features the Jeep Active Drive Low full-time 4WD system. This system has a low range, 21:1 crawl ratio. This system assists the Trailhawk in being Trail Rated.
Does a Jeep Renegade come with a diesel engine?
Jeep has discontinued all diesel options for its Renegade including the 2.0-litre Multijet engine, which had four-wheel drive and 168bhp. A 118bhp, 1.6-litre diesel engine or a new 138bhp 2.0 litre engine are no longer available.
What's the difference between Jeep Wrangler and Renegade?
The Renegade has a higher passenger volume of 118.6 cubicft, compared with the Wrangler's 88.1 cubic feet. Additionally, the Wrangler offers more cargo room at 56.5 cubicft behind the first row seat, compared with the Renegade's 50.8 cubes behind the seat.
What does an exclamation mark mean on a Renegade?
Warning light: Tire pressure warning: This exclamation mark is surrounded by a horseshoe-shaped shape. It may also say TPMS (tire pressure monitoring system). This indicates that one or more tires are low.
Does Renegade have leather seats?
Leather seats are available with accent stitching. The heated front seats and steering wheel are heated. The display is 7 inches in color and has a 115-volt auxiliary input. It also includes windshield wiper deicer for added safety.
What are the Renegade years to avoid?
The Worst Jeep Renegade Model Year. Only the worst model year of the Renegade resulted in a low-reliability rating. The 2016 Jeep Renegade is not without its problems. The 2015 also had a lot of issues. 
What engines are available in the Jeep Renegade?
Turbocharged engine: All models, except the GT model have a turbocharged 4-cylinder engine and an automatic transmission of nine speeds. Only the Sport trim has a four-wheel drive. You can also choose from a five-wheel drive option for the Sports trim.
Final thoughts
The Jeep Renegade may come with several issues, but it is still a nice car. Besides, issues vary from one Jeep Renegade model year to another. The 2015 Jeep Renegade is the model year with the most issues, while the 2017 model year is the most reliable.
Regardless of the Renegade that you acquire, it is vital to ensure that you take good care of the car to avoid visiting a mechanic more regularly. Proper maintenance and driving habits will ensure that the Jeep Renegade lasts longer and is cheaper to maintain in the long run.