In recent years, flipping various items has become a fairly profitable business. Things like shoes, watches, cars, boats, or even real estate properties are constantly being sold for profit. Most successful flippers are well versed in the products they intend to sell, so if you are a knowledgeable car enthusiast, flipping cars might be just the thing for you.
Current car trading methods range from regular car dealerships, car flipping, government auction listings, salvage title auctions, or direct manufacturer sales. Most of these require a certain set of skills and know-how, but car flipping may be the easiest method and the most profitable one, if you know what you are doing.
Is car flipping for everyone?
If you have an ambitious drive and you spend lots of time scrolling through various online car listings just for the fun of it, you might be a perfect person for the job. This article will show you which cars to buy, and how to buy them safely, quickly, and reliably.
If you are an experienced mechanic, repair specialist, car detailer, or you have reliable access to experienced repair, restoring, and detailing shops, car flipping should be as easy as apple pie. Understanding the used car market is the most important expertise to have, and this guide is here to get you started.
What is car flipping and what makes it so popular?
Car flipping is essentially all about buying a car for less and selling it for more in the shortest amount of time. Such trading methods are second nature to those who have a striving passion for cars and a sharply tuned mind for business. Profits can range from a few hundred bucks, all the way up to millions at the very top.
Car flipping was born for those who want an additional source of income that doesn't require complete and uninterrupted attention. It's essentially made for people who want to invest a minimum amount of time per week while still enjoying the process of scouting and restoring cars before they eventually sell them for profit.
These are a few reasons why car flipping is so popular and people tend to maximize certain aspects of car flipping to their liking. For example, someone who knows his way around mechanics and bodywork would usually spend more time on the restoring part of car flipping, while someone who understands the market better is going to spend more time scouting for cars.
Other reasons why car flipping is becoming increasingly popular in recent years range from pure excitement after you've earned yourself a decent profit, all the way up to simply enjoying working on cars. Either way, car flipping can be a perfect side hustle for any car enthusiast out there.
Benefits of being a car flipper
Being a car flipper can mean many different things. For instance, a large-scale car flipper is usually a successful one. The process is rather rewarding, and if you are good at it, you are likely to succeed. Not many professions out there enable you to rely on yourself to climb the ladder, and flipping cars can be a great way into larger and more profitable things.
Another great benefit of being a car flipper is the ability to spend lots of time around many interesting cars. If you are a car enthusiast, which most car flippers are, you have the natural ability to appreciate what goes into restoring a car and bringing a car back to its previous glory. For some, cars are only machines, for others, they are more than that, and you should capitalize on that.
Along the way, you are also going to meet many like-minded people and maybe even form business connections which might spawn something way larger than small-scale car flipping. Besides the experience itself, the profit is also a dominant reason why people opt to flip cars in the first place. Depending on how well you do and the cars you intend to sell, car flipping can earn you a significant amount of money.
Being a car flipper gives you a greater understating of how the market works, and when you master the car market, it should be way easier to master the watch market, the real estate property market, or any other market. Your expertise can transfer to many other forms of trading which can eventually also turn into full-scale profitable businesses.
Drawbacks of being a car flipper
However, car flipping is not all sunshine and rainbows. It also comes with a great deal of risk and responsibility that can wear on people who are not willing or able to carry the load. Car flipping requires you to be quick-witted and able to make fast decisions on many important aspects which might make or break the deal.
At the very beginning, you won't be nearly as well-connected as many other car flippers out there. This means that many great deals will not even be offered to you. At this stage, many people decide to give up because there are no great deals on the horizon, some cars are not undervalued enough and others are not popular enough.
This showcases one of the two possibly biggest drawbacks of car flipping: risk and motivation. A leap of faith is necessary in order to get everything rolling, but it's sometimes difficult to continue flipping cars if all the people you come across don't share the same passion as you. Moreover, if you fail to close in on a deal, the car might even prove to be a financial disaster.
Many people get into the business thinking that they will not have to do a lot while earning big money. Even though this might be the case for experienced car flippers, at the very beginning you will have to spend more time learning the process and avoiding all the potential pitfalls you come across.
So, what are the steps to successfully flipping a car?
Step no.1: Regulatory aspects of car flipping
Before you set out to do anything, it's crucial that you are well aware of what you can, and cannot do as a car flipper. First of all, go through the laws of your state to determine whether you can sell cars without a dealer's license or not. Some states, like California, enable you to sell up to 5 a year, while others, such as Indiana, enable you to sell up to 12 cars per year.
You can either stay within the limits of your respective state, or you can opt for getting a dealer's license. The best course of action is to initially stay within the regulatory limits, and if you are able to work profitably, and the numbers make it plausible, you should opt for a dealer's license in due time.
However, there are ways one can sell more cars without acquiring a dealer's license. For example, you could potentially partner up with a used car dealership which means that they are the ones handling the business for you. This usually also includes paperwork, and it may be a more logical and simpler route for you to consider.
Another option would be to register in a state that offers the most freedom and the best treatment for car flippers. Either way, be sure not to only check the laws of your state, but to go even wider as this can make it easier to transition down the line if everything goes according to plan.
Step no.2: Where to find cars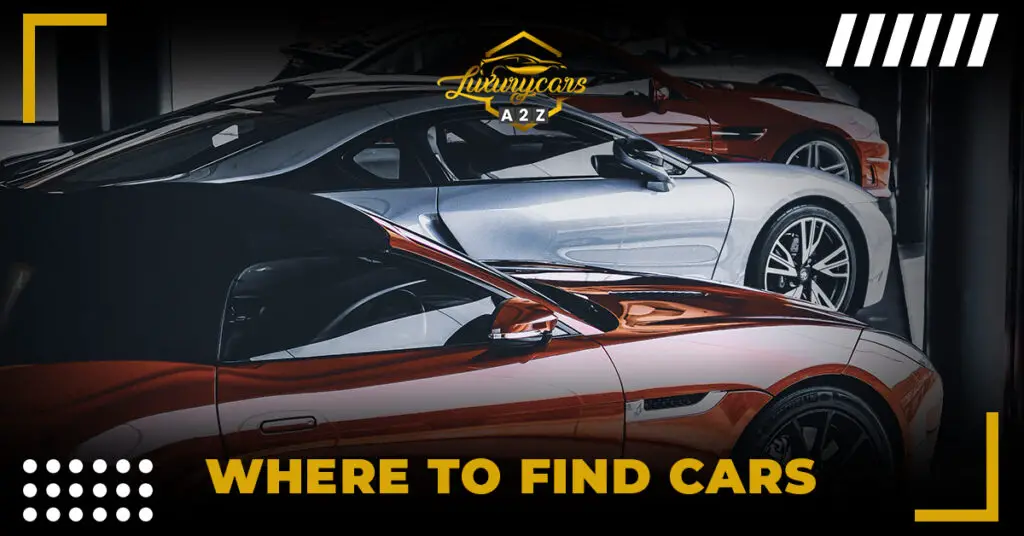 After you've decided to try yourself out in the exciting world of car flipping, the first thing you need to do is to find the perfect car to buy. Some people prefer buying used cars from sites such as eBay Motors, Craigslist, Autotrader, Edmunds, while others are mostly interested in auctions run by Gov-Auctions or Çopart.
This means that you need to decide which types of cars you are going to buy. So, if you are well versed in car repairs and servicing, you could earn the biggest profit if you go for salvage auctions or any other sources of damaged, but repairable cars. If you are experienced with restoration, you might want to take a look at classic cars.
Furthermore, if you are a professional car detailer and deep cleaner, you should look for dirty and messy, but mechanically and electrically sound cars. For some, the whole point of car flipping resides in the initial steps of finding the cars. It's worth mentioning that there are loads of different sites and sources where one can find a car.
The most successful car flippers out there have many different connections ranging from private dealerships, car importers, salvage auction specialists, government auction representatives, and private sellers. These also extend towards repair shops, service shops, restoring specialists, detail shops, car care product shops, and many other relevant shops.
Step no.3: Which cars to buy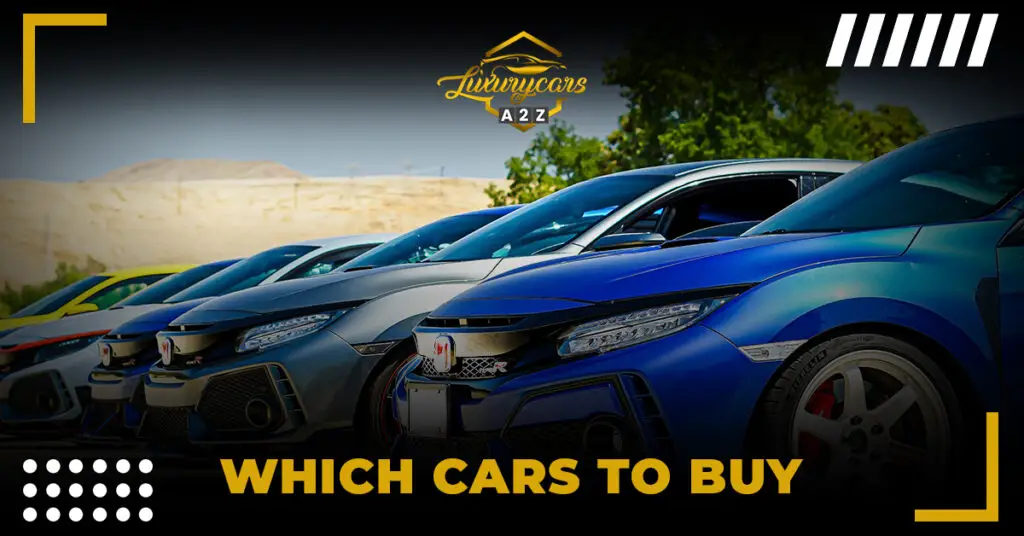 After you have rounded up all the various ways one can find a car, now is the time to choose the car itself. Here you have endless options, but it's best to concentrate on cars that are undervalued no matter the segment they belong in. Of course, specific niche cars which are not all that popular can sometimes be worth considering, but it's best to avoid these if you are just starting out.
The cheapest, easiest, and most popular cars for car flipping are regular, everyday used consumer cars made by manufacturers such as Toyota, Honda, Ford, Chevy, Kia, Nissan, and Volkswagen. These brands are well represented in almost every country on earth, so finding a buyer should be a breeze. Don't opt for brands that are not very well represented in your country.
If you are willing to spend a bit more money, be sure to check out cars made by Mercedes, BMW, and Audi.
Of course, the main reason why you would opt for a specific car is that the car is undervalued or it needs certain repairs or adjustments that can be carried out professionally without lowering the profit margin too much.
However, the most profitable car flipping deals are often carried out in the supercar and classic car segment. Supercars are expensive from the get-go, but some newer limited-edition cars made by Porsche, Ferrari, Lamborghini, or even Mercedes can be flipped for great profit. Classic cars are different, but be sure to check out iconic cars such as old Ford Mustangs and Chevy Camaro/Bel Air models.
Read more about buying used cars for flipping.
Step no.4: Which car models and specifications to go for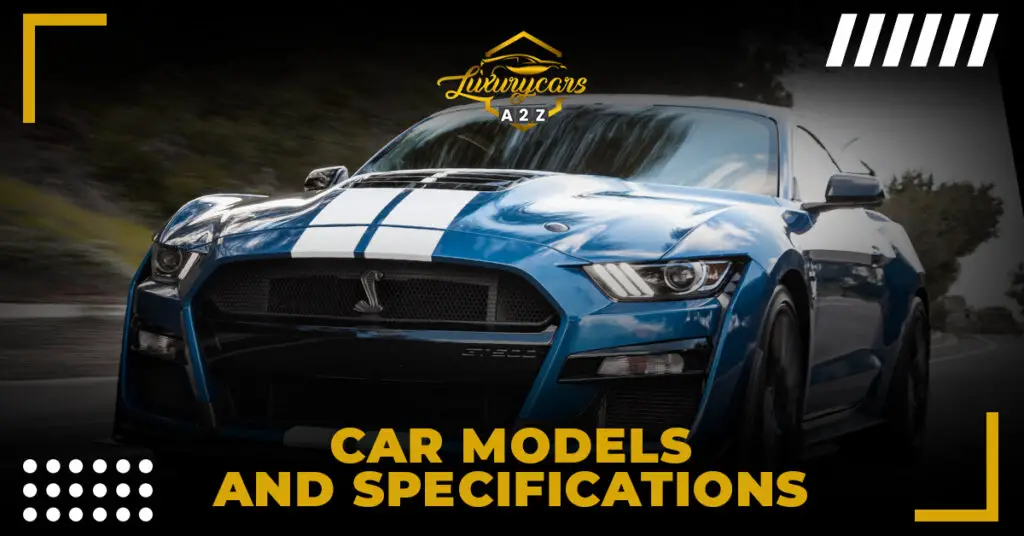 Choosing the right brand or the right model is not the only thing you need to do to maximize profit. It is best to start out with more compact models which are cheap to insure and maintain, as these cars are often the easiest ones to sell quickly and reliably. Also, be sure to check the VIN before you do anything.
It's also a good idea to look for cheaper models because there is always a possibility of losing money, especially when you are only starting out. Furthermore, it is best to opt for cars that are either black, gray, or silver, as these are often the most popular colors for virtually every consumer brand out there.
As far as the interior is concerned, it's best to skip brightly colored interior trims and niche specifications because these tend to sit for longer. If you don't have reliable and cheap access to fabric restoration specialists, it's also best to avoid cars with extensive interior wear and tear. Always choose the cars with defects you can solve quickly and cheaply.
If you live in the US, always keep in mind that an automatic is the better choice of transmission because many Americans are unable to drive a manual. As far as the engine is concerned, always opt for a gasoline engine over a diesel engine, except if you are selling a truck or a commercial vehicle of some sort.
An extensive service history report is a must because hardly anyone will consider a car with a botched service history. It is best to concentrate on cars that have been serviced at a licensed service shop or directly at the dealers. Finally, if you are not experienced enough to do it yourself, always opt for a pre-purchase inspection.
What about damaged and salvaged cars?
Salvage/written-off car auctions are a profitable niche within the car flipping community. These are usually cars that have been involved in relatively major accidents and require extensive work. These should be avoided by anyone besides those who have extensive experience rebuilding such cars. It's also worth mentioning that supercars and classic cars are often regarded as the best potential rebuilds.
Cars in need of extensive bodywork can be profitable if you can sort out the damages yourself. To rectify heavily damaged car panels, you need lots of time, patience, and skill. This means that these cars cost a lot of money to repair, and that's not something you want if you can't do it yourself, or if the car model is not particularly valuable in the first place.
Cars with mechanical issues are also potential gold mines if you can sort them out yourself. However, if the car can't be repaired to an adequate standard, it's best to avoid these cars altogether. It is best to always go for a car with relatively small damages that can be remedied quickly and cheaply.
Be sure to understand that repairing a heavily damaged car takes a lot of time. During that time, the market might change in a direction that could hurt the value of the car, making the entire process a waste of time and money. Be that as it may, if such cars are rare and desirable, it might still make sense to repair and flip a heavily damaged vehicle.
Step no.5: It takes time to sell a car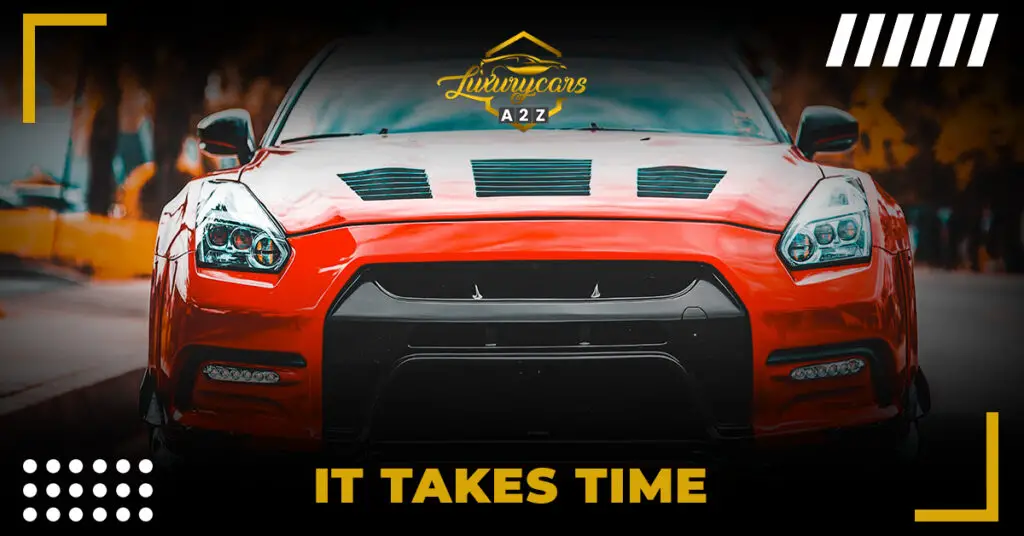 The most successful car flippers can sell cars at a much faster rate than others. The way they do this is by basically preparing everything before they even buy the car. This means that they already know who the car is for, or they have booked all the necessary repairs and insurance necessities.
Selling the car as fast as possible is also one of the key reasons why people opt for car flipping. Selling a car quickly earns you money quickly. It also enables you to look ahead and to plan your business ventures accordingly. Some people only sell a few cars per year, while others sell a few cars per week.
To reduce the amount of time it takes to buy and sell a car, you ought to follow these steps. As mentioned, it is best to book all the necessary repairs in advance (if you're not doing them yourself), so that the car can go straight to the shop after it arrives.
In between buying and selling, you will need to find a place to safely store the car and to register and insure it if necessary. There are loads of different insurance options and the best course of action is to contact your insurance provider and ask for further instructions.
In addition, it is also a good idea to test out the market by checking similar car listings. Be sure to list the car with a detailed description, loads of high-quality photos, or even boost the listing itself.
Step no.6: Selling the car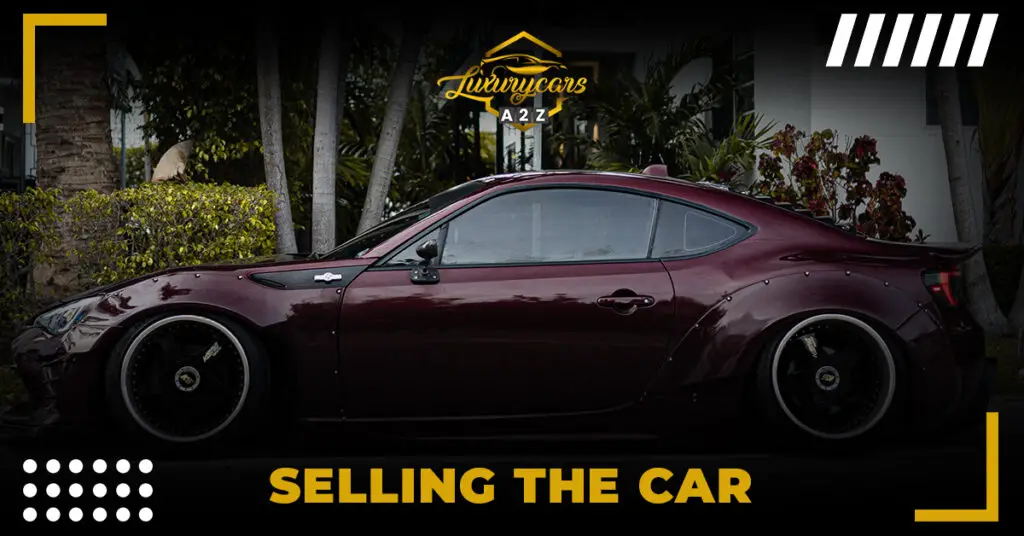 After you've done all the necessary pre-sale requirements such as repairing or detailing the car, now it's time to find a buyer and close in on the deal. Make sure that the price is high enough for you to earn a decent profit, but not so high that it backfires and causes you to lose more money storing the car.
The whole idea behind a reasonable purchasing price is finding the right balance and knowing the market rates for the type of car. All of this should be done in advance as it enables you to plan accordingly. Of course, not everyone can start off with everything in check, but the more you know, the easier it gets to close in on a deal.
Sometimes, it can also be a good idea to set the price a little bit higher. This way, you can either lower it whenever a potential customer contacts you asking for a cheaper price, or you can even sell it for that asking price. Whatever you do, be sure to properly calculate all the preceding costs in order not to lose money. This means that you should never buy cars that can hurt you financially if something does go wrong.
After you've successfully closed the deal, be sure to do all the necessary paperwork such as title transfer and other associated costs. It is always best to finish a deal off with a happy customer that can be an extremely good marketing tool for your future business endeavors.
Step no.7: Reinvesting in your next purchase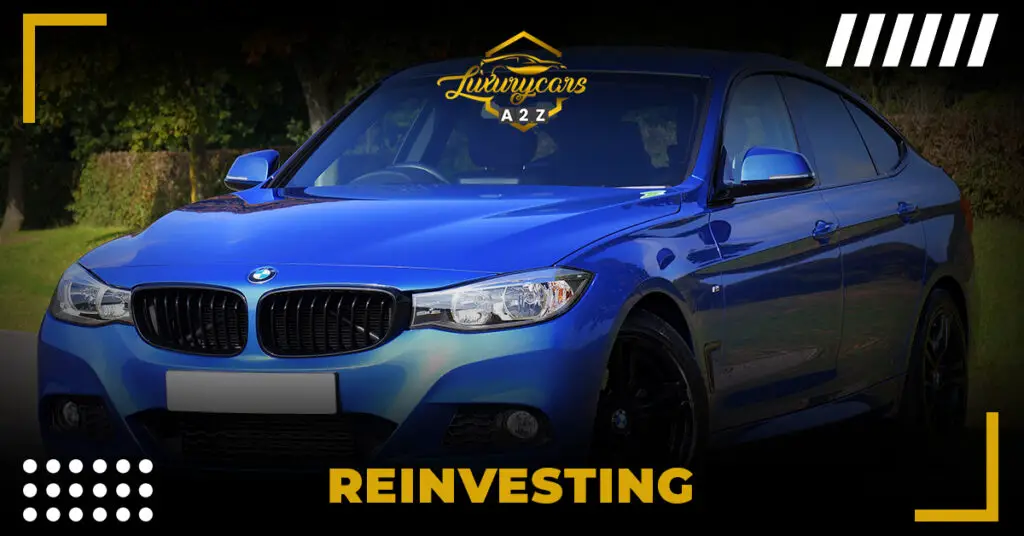 With the first deal done, you will have more experience and usually more willpower to try and find a new car and repeat the entire process. Be sure to not get ahead of yourself and think that every deal you come across in the future is going to be as profitable or even more profitable. You always have to keep in mind that your next deal might fall apart. In order to be safe, never put all of your money into a single car.
A smart person knows when to spend, and when to reinvest. However, if you are flipping cars as a hobby, and you don't plan to do so again for a while, you can use the money for something else. After all, some people get into the business to pay for different life necessities, and they may not be interested in long-term car flipping.
Nonetheless, it's always good to know that you have options, and if you enjoyed the process and you want to go again, follow all the steps once again, and invest in buying a new car. Now you might even be able to go for something a bit more expensive, but also keep in mind that all the associated costs can also climb with a more expensive car.
If you see yourself as a professional car flipper and you want to continue flipping cars for a long time, now is the time to set up a network of trusty partners to rely on for the many aspects of car flipping that you are not acquainted with. It is always best to look for partners who share a similar goal and appreciate that cars are something more than just point A to point B transportation devices.
FAQ
Why should I flip cars instead of something else?
Of course, cars are not the only things you can flip. But for a car enthusiast, it can be both a hobby and a source of additional income. Even though flipping real estate property can end up being the best and most profitable method of flipping, everyone needs a car. This means that there are way more potential customers out there than there are people who are interested in real estate.
Furthermore, in the last 10 years or so, car development has reached somewhat of a plateau which means that there are more people inclined to buying used cars rather than investing in a new car.
The best thing about car flipping is that you can earn money at pretty much every price category and it's less of a commitment than real estate.
Besides being approachable, the car market is full of like-minded enthusiasts who make the job more enjoyable. If you're a car lover looking for a fun and profitable side gig, flipping cars can be good for both your heart and your bank account.
Do you need insurance while flipping cars?
How can I obtain a car dealer's/trader's license?
Obtaining a dealer's license is not as difficult as it may seem. Sure, it is a rather lengthy process, but if you follow all these steps, you should be able to obtain one pretty quickly. First, contact your local Department of Motor Vehicles or the Department of Licensing to gather as much information as you can.
After you've gathered all the necessary pieces of information, you will need to fill out an application form which typically includes proof of surety bond, a detailed business plan, a business license for your region, the necessary paperwork for creating a DBA, and a background check accompanied by your financial history.
You should also inform yourself about the necessary fees and notarizations associated with the state you intend to get the license from and send all the documents to the appropriate address suggested by the DMV or the DOL. Always be sure to double-check your local laws to make sure you don't forget something that could potentially cause issues down the line.
Can you restore cars by yourself?
If you come across an old car that you think is a possible gold mine, you may be determined to restore it and make a decent profit. To do so, you have a couple of options.
Firstly, you can find an authorized specialist who tends to do such restorations daily. However, this is usually the most expensive approach. This means that the car is likely going to be more valuable, but that's irrelevant if the restoration costs are too high.
The second option is to opt for someone who is not a trained or licensed specialist, but you must still confidently believe that the person can and will do the restoration adequately.
The third option is to do it yourself.
It's worth mentioning that there are tons of online instructions on how to restore cars, but the biggest problem is usually the lack of proper tools. However, if you enjoy working on cars, and you know your way around a car, restoring a car yourself might actually be an extremely enjoyable experience.
Which cars are the most profitable to flip, and why?
Flipping high-end limited-edition cars is the most profitable method of car flipping. Back in 2017, a reputable auction company from the UK managed to sell a limited edition highly desirable $4 million MSRP Ferrari Laferri Aperta for almost $10 million, and this is not even the most profitable deal yet.
However, such cars are rare to come by for many different reasons. The $143k Porsche 911 GT3 has been one of the most popular Porsche 911 models for decades, and whenever a new model comes out, the entire car community takes notice. This means that there are loads of potential customers trying to get into the GT3, but the initial supply is unable to meet the demand.
This usually means that some customers have to wait years before they can buy the GT3. However, if someone manages to secure an earlier build slot, that same person can sell that build spot to someone further down the line and earn a decent profit even before the car enters production.
What makes classic cars so good for car flipping?
Not many people know their way around classic cars which means that not many people know their way around the value of certain classic cars. This opens up an opportunity for those with extensive knowledge about the classic car market to profit from such circumstances. Of course, something like a 1965 Ford Mustang or a 1950's Chevy Bel Air will always be in high demand because they encapsulate an era.
However, many other classic cars are only appreciated in car enthusiast communities. Such cars can often fly under the radar as undesirable because people are unaware of how much a car can be worth if it is in decent condition. This makes many classic cars extremely profitable.
Some classic car markets like the air-cooled Porsche 911 market have skyrocketed in interest and value in the last 10 years or so. People are starting to appreciate older cars, and especially modern classic cars because they still offer a traditional motoring experience that is not dulled down by emissions and noise regulations.