The recently revealed Volkswagen ID. 4 Pro 4MOTION represents what an ID. Pro model looks like with VW's proprietary AWD system which makes the car more capable in adverse weather conditions and it makes your driving experience more coherent and safer. In this article, we will tell you all about Volkswagen ID. 4 Pro 4MOTION and why you should consider one.
For starters, the VW ID. 4 PRO 4MOTION comes with VW's 82kWh battery which indicates that this is the higher-trim model with more power and more range which slots between the top-end GTX model and the regular ID. 4. As such, the ID. 4 PRO 4MOTION can be considered as somewhat of the sweet-spot in the entire ID. 4 range.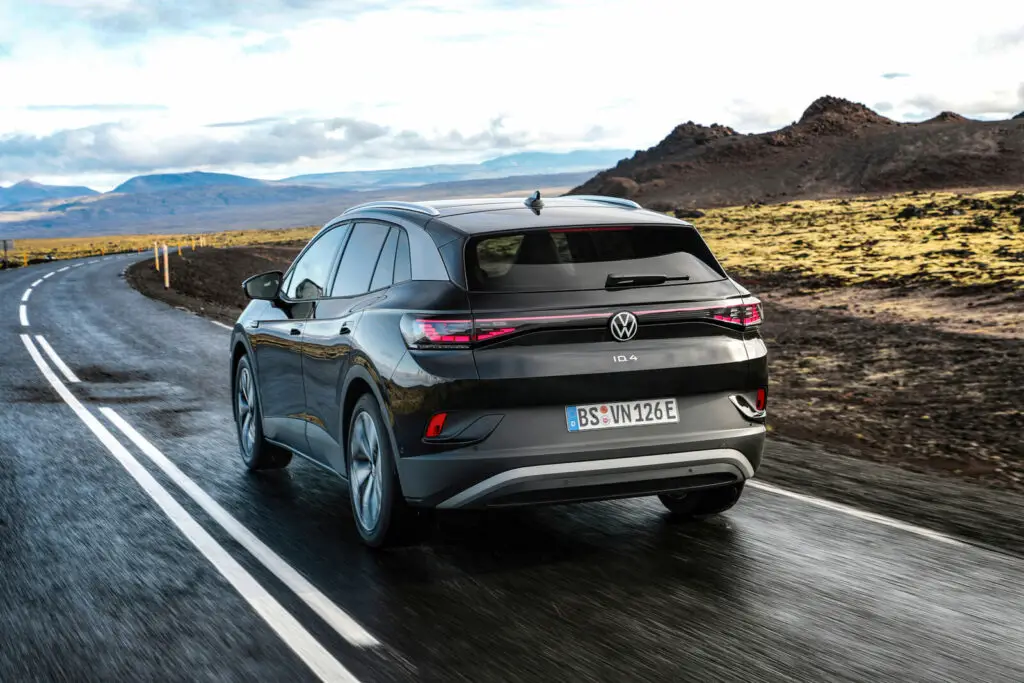 Design-wise, the ID. 4 Pro 4MOTION follows the well-known design language found with the regular ID.4 with a few badges to indicate that this one is driven by all four wheels. Other than that, the ID. 4 Pro 4MOTION looks exactly like the existing ID.4 which is not a bad thing if you like how the regular ID.4 looks.
Reliability-wise, the ID. 4 Pro 4MOTION is likely going to inherit some of the existing problems with the ID.4 and it is going to come with a slight price increase. Practicality stays untouched which means that the ID.4 PRO 4MOTION is a really spacious and practical car.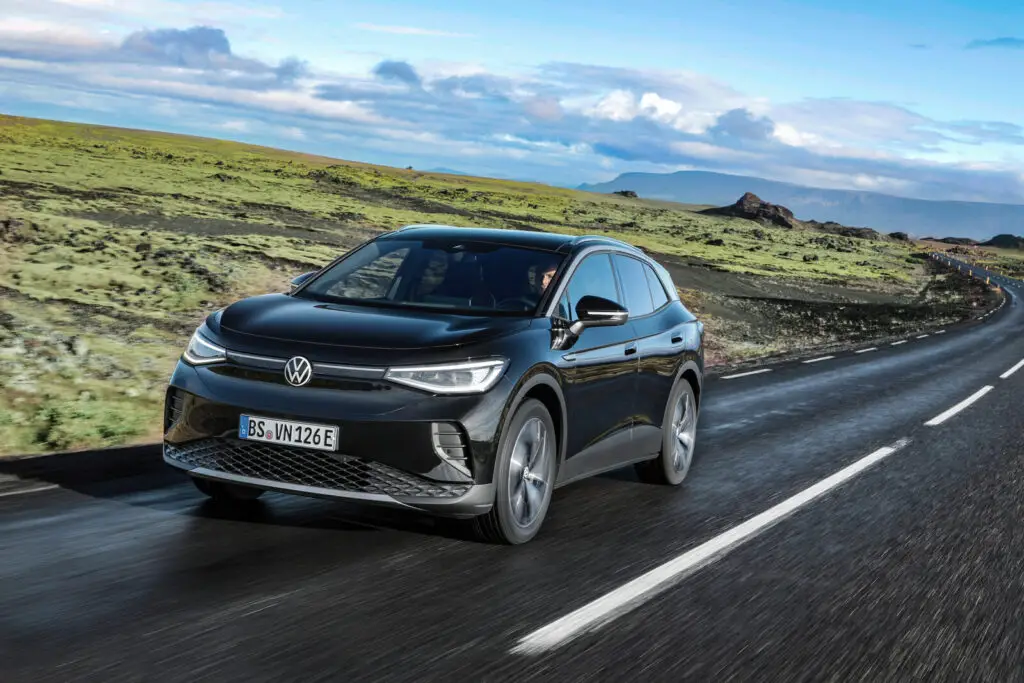 VW ID. 4 PRO 4MOTION – The Powertrain
With an 82kWh battery, you can expect to get around 250 miles of range as per VW's claimed stats. AWD could potentially lower your maximum range a little bit because that is usually the case when you compare 2WD and AWD cars. Either way, the ID. 4 PRO 4MOTION gets a dual electric motor setup which enables it to send power to all four wheels all the time.
This is enough to offer 261hp and 313lb-ft of torque which propels the ID. 4 PRO 4MOTION from 0-60mph in 7 seconds and enables it to reach a maximum speed of 112mph/180kph. You can recharge the ID.4 PRO 4MOTION from 20% to 80% in around 33 minutes while slow AC charging takes around 8-9 hours respectively.
All in all, the ID.4 PRO 4MOTION powertrain is certainly capable and it offers decent mileage overall. With a 175kW fast DC charging rate, the ID.4 Pro shouldn't cause too much range anxiety as you can get 62 miles of range from just 10 minutes of fast charging.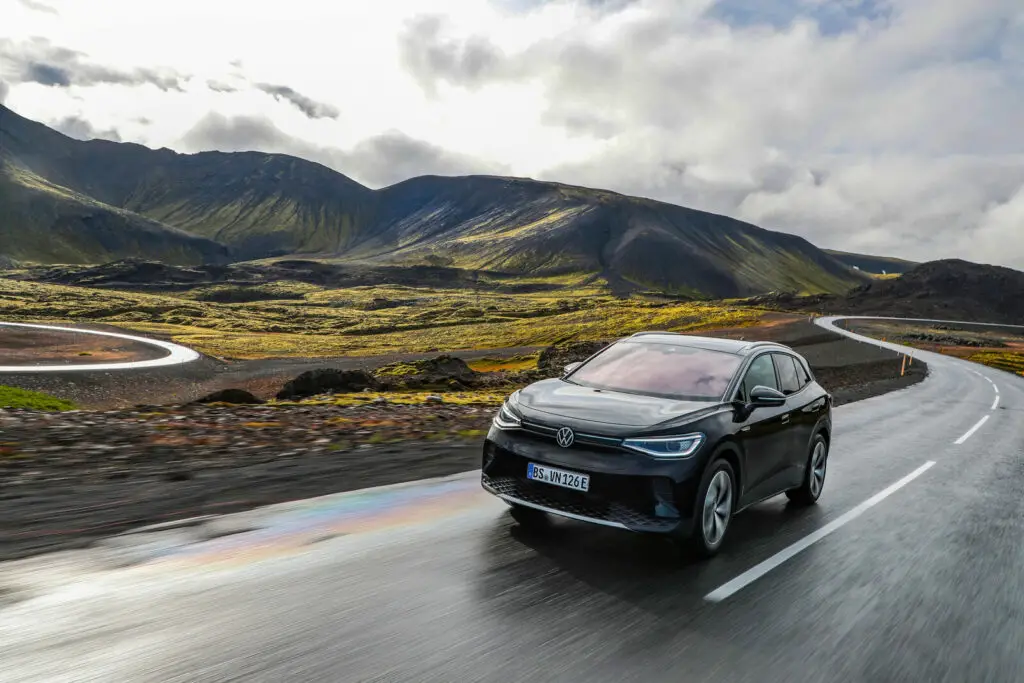 VW ID.4 PRO 4MOTION – Design and Driving
Design-wise, the VW ID.4 Pro 4MOTION looks exactly the same as the regular ID.4 which is no bad thing at all. The entire VW ID. range looks futuristic and clean which means that it should age gracefully. The interior of the ID.4 is very well appointed, but some people do complain that the ID.4 could feel a bit more high-end on the inside.
When it comes to driving, the ID. 4 Pro 4MOTION feels upmarket and is very easy to drive. However, you do feel the weight and the car's suspension could be a bit softer. Driving dynamics certainly do benefit from a relatively low center of gravity, but the ID.4 is not designed to go fast around corners.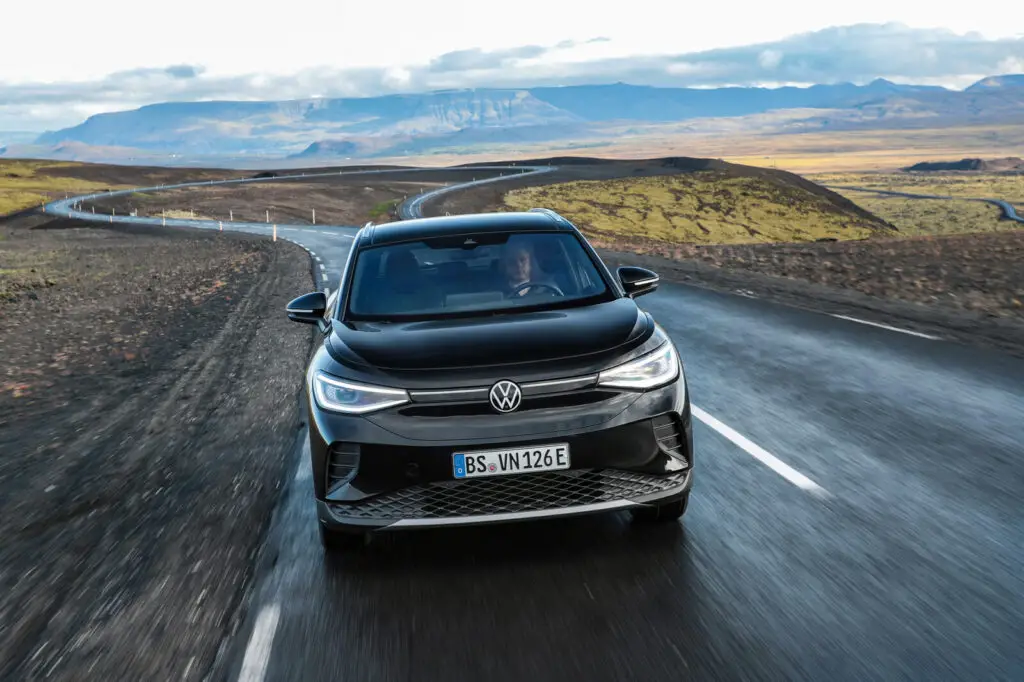 VW ID.4 PRO 4MOTION – Reliability and Common Issues
The ID.4 has been around for a while which means that most people are perfectly aware of how reliable it is. Earlier ID.4 models were a lot more problematic than the ones that are exiting the factory now which is to be expected for a brand-new car. We can say that the ID.4 is decently reliable, but is not the most reliable family EV out there.
The most common VW ID. 4 Pro 4MOTION issues range from various brake system-related issues, issues with the car's main electrical system, issues with quality control, issues with charging, and potential issues with the car's advanced driver assistance systems.
VW ID.4 PRO 4MOTION – Value and Practicality
With a starting price of around $50,000, the VW ID.4 PRO 4MOTION is now a few thousand dollars more expensive than the non-4MOTION model. This price is certainly up there with some of the most expensive EVs on the market without stepping into the high-luxury EV segment.
Practicality is left the same as in the regular ID. 4 which means lots of seating space, especially in the rear. The trunk space is also fairly large thanks to its nice shape and wide opening. AWD makes it a lot easier to command the ID.4 Pro 4MOTION in adverse weather conditions.
Video: 2023 VW ID.4 Pro 4Motion REVIEW – the AWD version without the GTX
FAQ Section
Should I buy the VW ID.4 Pro 4MOTION?
The Volkswagen ID.4 Pro 4MOTION is designed for people who want to maximize safety no matter the surface upon which they are driving. As such, it makes sense to pay for the 4MOTION system if you live in a climate that gets lots of snow, rain, and ice.
However, don't go thinking that you can get away without a decent pair of winter tires as these are essential no matter if you own a 2WD or an AWD car. If you live in an area that is primarily dry, you can do just fine with the regular 2WD ID. 4 as it gives you a bit more range and is also cheaper to buy.
Which VW ID.4 models come with AWD?
Currently, VW offers the ID.4 with AWD in two particular models, the new Pro 4MOTION model and the top-spec GTX model. The reason why VW came out with the Pro 4MOTION is to lower the initial price of an AWD ID.4 in general.
It's worth mentioning that all other models of the ID. 4 come with a rear-wheel-drive system which is a departure from the regular FWD setup we are used to seeing from VW.
Is the VW ID.4 a good car?
The Volkswagen ID.4 is designed for people who want an electric Volkswagen that can do both long-distance driving and city driving without any issues whatsoever. The ID.4 is also safe, comfortable, well-appointed, and a good family car which is the main reason why most people buy it. Therefore, the VW ID.4 is indeed a really good car.